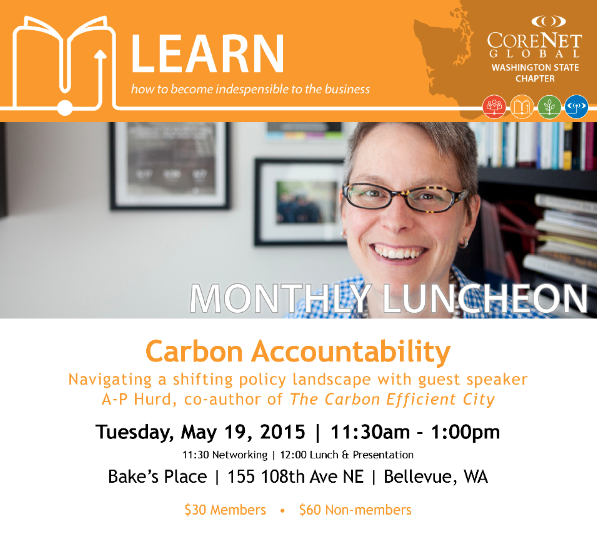 A Runstad Center faculty member and Affiliate Fellow, AP Hurd, is speaking at the monthly CoreNet luncheon.  AP is President and Chief Development Officer of Touchstone as well as the author of The Carbon Efficient City, which shows how regional economies can be aligned with practices that drive carbon efficiency.
Governor Jay Inslee's recent signature legislation, the Carbon Pollution Accountability Act, is merely one example of state and national legislation aimed at curbing carbon emissions through economic controls.  As concerns about global climate change increase, new policies that put a price on carbon emissions will impact corporate business strategies.  AP Hurd will lead a discussion exploring the implications of new carbon accountability policies on the corporate real estate industry.
Register by clicking here.   We're proud to have one of our own leading this important conversation!