Former Runstad Center guest speaker Christopher Leinberger has been invited to give the 2014 Dean's Distinguished Lecture, presented by the College of Built Environments.  The lecture will be held on Wednesday, February 12, at 6:30pm in Architecture Hall.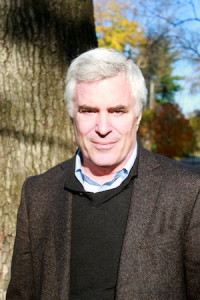 Chris brings a wealth of knowledge as a land use strategist, teacher, developer, researcher, and author, balancing business realities with social and environmental concerns. He is the President of Locus Responsible Real Estate Developers and Investors; Chair, Center for Real Estate and Urban Analysis at George Washington University Business School; Charles Bendit Distinguished Scholar and Research Professor at GWU; Nonresident Senior Fellow at the Brookings Institution in Washington, DC; and Founding Partner of Arcadia Land Company, a New Urbanism and transit-oriented development firm. His most recent book is The Option of Urbanism: Investing in a New American Dream. Leinberger was voted one of the "Top 100 Urban Thinkers" in a 2009 poll conducted by Planetizen, the international urban planning website. He was the 2010 William H. Whyte Urbanism Award winner by Partners for Livable Communities.
Click here to register.