Today we celebrate one of our own, Katlin Jackson Svik, 2011 MSRE Alumnus and founder of Haitibabi.  She was inspired to start Haitibabi after a life changing trip she took to Haiti a few years ago.  Haitibabi gives moms in Haiti jobs knitting and crocheting high-quality artisan baby goods, empowering them to earn a living while caring for their family.  Haitibabi also gives moms around the world an opportunity to use their purchasing power to support a mom in Haiti. By purchasing a Haitibabi product, a mom is empowering a mom in Haiti to care for her child; moms helping moms.
One in ten children in Haiti lives in an orphanage. But 80% of these children have at least one living parent. These children are orphaned because their parents cannot find a job. She realized that the best way to help these children was to empower their mothers to care for them.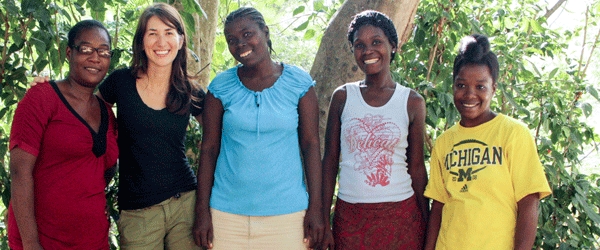 Watch 'Creators of Tomorrow', a 10 episode series which includes stories about the creation of Haitbabi.
Haiti Babi's annual fundraiser wine tasting event is on Saturday, May 7th. Get your tickets now to take advantage of early bird pricing!  Buy Tickets