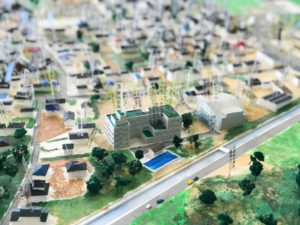 Preparing for a Certain Future | Social Infrastructure and Resiliency Lessons from Japan
State and national projections suggest the Seattle metropolitan region can expect decades of continued urbanization. While crises stemming from rapid population growth dominate urban planning, policy, and design circles, looming natural disasters and impacts from climate change require our attention. The 2019 UW Runstad fellows looked to Japan, an extreme, more disaster-prone version of our region and a global leader in terms of emergency preparedness and post-discovery planning for insights, lessons and opportunities for the Central Puget Sound as we Prepare for a Certain Future.
A discussion with the Fellows and other UW Faculty researching post-discovery planning will follow the presentation.
When: Thursday, February 20th | Presentation – 5:30 pm, Reception in Gould Court- 6:30 pm
Where: Gould Hall 322| 3950 University Ave NE