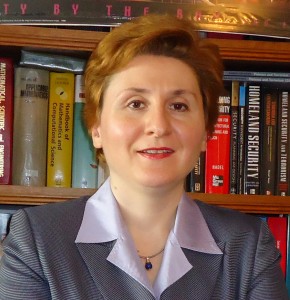 The Runstad Center is pleased to have Professor Sofia Dermisi on board this academic year.
Where to begin? Professor Dermisi's work is truly interdisciplinary, combining design, planning, engineering, finance, economics, sustainability, and, of course, real estate market analysis. The core of her research has been to understand office markets under the effects of internal and external shocks. It's a fascinating question. What happens to major downtown hubs when disaster strikes?
Upon her arrival at UW last summer, Sofia was appointed Chair of the Interdisciplinary Group for the MS in Real Estate. Her compass has been the evolution of a dynamic and rigorous program that is now attracting students — nay, future leaders — from around the country and around the world.
Having earned her Doctorate at the Harvard Graduate School of Design, Sofia thereafter joined a university focused on social justice for underrepresented students and undertook the challenge of developing an integrative Master's program in Real Estate. She has received grants from the National Science Foundation, Real Estate Research Institute, Illinois Department of Transportation, and BOMA/Chicago. In between, she has published more than twenty papers in academic journals and presented her work throughout the U.S. as well as to international conferences. She has earned multiple awards in recognition of her research by her peers.
Now, she does all this while also serving on the board of the American Real Estate Society, the editorial board of the Journal of Sustainable Real Estate, and as an editor of the Data, Methods, & Technology section of the Journal of Real Estate Literature. A consultant for real estate companies and related organizations such as the Building Owners & Managers Association of Chicago, her research includes economic impact studies that analyze the performance of commercial properties in the downtown core. She is a certified LEED Green Associate.
Professor Dermisi remains a Practicing Engineer in Greece, as well, where she was born and where she still enjoys time at her family's summer house. And, while Greece is a long flight from here, Sofia absolutely doesn't mind, as she is an avid aviation buff, too. You are invited to visit her office, where passion for air travel and other elements of following one's muse are prominently displayed.
Welcome, Professor Dermisi!