The overwhelmingly successful paddle raise at last year's Runstad Leadership Dinner has enabled the Runstad Department of Real Estate to significantly expand scholarship support to undergraduate majors in real estate. Runstad Advisory Board member Eric Campbell and his wife, Denise Gibbard, led off with a matching gift of $125,000 designated for first generation students. We would also like to thank our sponsors: Wright Runstad & Company, Lakeside Industries, Quarterra, Tarragon, Stoel Rives, Jameson Pepple Cantu, and Cascade Asset Management Company. Bank of America, Tishman Speyer, EQ Office, Perkins Coie, Propel Insurance, Washington Realtors, Seattle-King County Association of REALTORS, First American Title, CBRE, Skanska, Hudson Pacific Properties, Compass Construction Management, Tiscareno Associates, Costco, DLR Group, Avenue 55, Cushman & Wakefield, and CoreNet Global—WA State Chapter also contributed large gifts. All in all, over $400,000 was raised, to be used for scholarships over the next five years.
These funds allowed the Runstad Department to increase the number of undergraduate scholarships to 12 for the coming academic year. One aim of the scholarship program is to support first-generation college students who may face challenges in financing their studies. This year's dinner will be focused on raising funds for scholarships for students in the Department's master's program. This will help the department to better compete with other nationally recognized programs to recruit top students to the University of Washington.
Meet some of this coming year's scholarship recipients: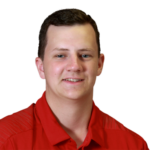 Cameron Lynch is a senior real estate student at the University of Washington. He was formerly a football player at Eastern Washington University, before transferring to UW in 2021. His passion for the industry is evident in his dedication to academic excellence and involvement with the UW Finance Association. Cameron is incredibly passionate about exploring opportunities in the realm of real estate private equity, as it combines his strong interest in the dynamic world of real estate with his financial acumen and desire to drive impactful investments.
"Receiving this scholarship means the world to me. It is a validation of my hard work and dedication to my studies. It also means that I will be able to continue my education without having to worry about the distractions that come with financial stress. I am so grateful for this opportunity, and I will work hard to make the most of it." —Cameron Lynch
Ciara Joy S. Laney was born and raised in the Pacific Northwest in a vibrant Filipino family consisting of eight children, and she is the third oldest. Ciara serves as the Undergraduate President of the Real Estate Club and holds the Treasurer position for the UW chapter of the National Organization of Minority Architecture Students (NOMAS). As she looks towards the future, Ciara's ultimate aspiration is to become a developer, using her platform to champion equity and promote sustainable development practices.
"This scholarship means the world to me because it's a game-changer for my journey at the University of Washington. I've always aimed to make the most of my time here and leave a lasting impact, and this scholarship is like a key to unlocking countless opportunities. I work part-time, and this scholarship will allow me to free up my schedule so I can immerse myself in my studies and campus activities. Your support is absolutely incredible, and I'm beyond grateful for the chance to chase my dreams and make a real difference. Thank you from the bottom of my heart!" —Ciara Joy S. Laney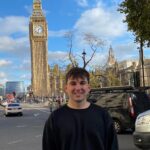 Eduard Kozello is going into his senior year at the University of Washington. He is pursuing a Bachelor of Science degree in Real Estate, as well as a minor degree in Business Administration. Eduard's goal for the future is to go into commercial real estate investing, but he is open to the many paths within the field of real estate. The plan for this last year at the University of Washington is to focus primarily on courses to fulfill his minor requirements, however he wants to strive to be more involved on campus and within the department.
"This scholarship will be a motivation for my last year at the University, and I am incredibly grateful and honored to be a recipient." –Eduard Kozello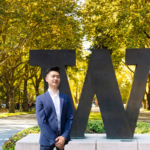 Hanson Dai is a rising senior at the University of Washington majoring in real estate and currently interning as a summer analyst at Bank of America. He is passionate about exploring the intersection between real estate, finance, and technology with a dream of combining the three topics to solve the affordable housing crisis someday. Hanson is also excited to participate in undergraduate research in the Runstad Department this upcoming school year.
"Thank you, Runstad. With your support, I can further explore real estate in and outside the classroom in an effort to learn how I can improve the lives of others." —Hanson Dai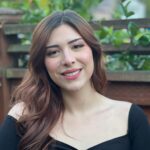 Jackelin Jimenez is a senior double majoring in Real Estate and Spanish with a minor in Construction Management. She is currently a project engineer intern for a general contractor and plans on going into the construction industry after college. Jackelin hopes to become a developer in the future.
"This scholarship means a lot because money is tight for me right now and this will aid me greatly in my success during my last year at UW! I will use it to pay off the remainder of my loans and tuition." – Jackelin Jimenez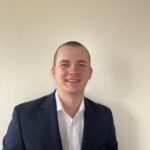 Marshall J Whittlesey is a senior at the University of Washington majoring in Real Estate and minoring in Construction Management. With a deep-rooted interest in the built environment, his educational pursuits aim to provide him with a holistic understanding of the industry. Currently, Marshall is interning at The Walsh Group, where he is gaining valuable hands-on experience in the field of construction estimation. Beyond academics and work, Marshall enjoys outdoor activities like skiing and rock climbing, as they allow him to challenge himself physically and connect with nature.
"Receiving this scholarship is incredibly meaningful to me as it recognizes my dedication to real estate and provides the financial support I need to focus more on my studies. It not only relieves the financial burden but also empowers me to fully invest my time and energy into pursuing a comprehensive understanding of the built environments and achieving my goals in the field." —Marshall J. Whittlesey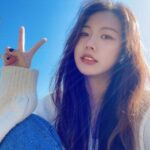 Tina Tan is an upcoming senior pursuing a double degree in Real Estate and Cinema and Media Study, with a minor in Business Administration. In her leisure time, she thoroughly enjoys cooking and writing. She particularly is interested in the topic of the intersection of humanities and housing. Currently, she is interning at Boston Consulting Group this summer. She hopes this internship will assist her in pursuing her ideal career in real estate consulting and management. Tina's goal is to achieve academic and research publications, and she aspires to return to UW for a master's degree.
"To me, this scholarship represents both tangible and intangible support, serving as an uplifting encouragement and a well-deserved recognition from generous sponsor. It opens doors to extensive involvement in departmental research and activities, fostering unwavering belief in my potential and providing the fortitude to pursue my aspirations." —Tina Tan
Thu Kim La is a senior majoring in Real Estate and minoring in Business Administration. Thu Kim La currently has a summer internship as a realty intern at the U.S. Army Corps of Engineers. Since Thu Kim La will be graduating in this upcoming Autumn quarter,  she is excited to continue working with the Corps of Engineers and be a part of their DA Fellows Program. In her free time, she likes to spend time with her two dogs and do gardening work with her parents.
"To me, this scholarship is an opportunity that will further help me achieve my milestone of becoming a first-generation college graduate in my family." —Thu Kim La