Developers bet big on Seattle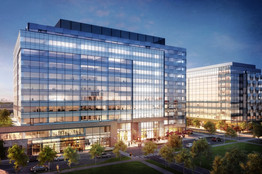 The Wall Street Journal recently profiled Wright Runstad & Co.'s exciting new project in Bellevue, The Spring District.  Runstad Center board member Greg Johnson, featured in the article, talks about how the Seattle area is showing dramatic growth in the demand for office development, in contrast to anemic levels of construction in other parts of the country.  More than 3 million square feet of office space is under way in the region, according to real-estate services firm Kidder Mathews.
Johnson further discusses how the Spring District project will break from tradition in car-oriented Bellevue, in a recent article from Geekwire.
Incoming MSRE students are touring the Seattle and Bellevue regional estate market today on day two of their intensive orientation period, before classes begin at the University of Washington on September 25.