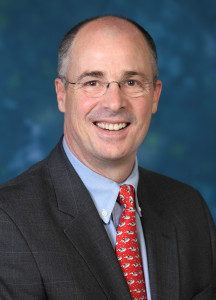 Currently serving as vice chair of the Runstad Center Advisory Board, after many years as an esteemed member of that board, Peter Orser will assume the mantle of Board Chair in 2016. We are incredibly fortunate to have him, an executive whose credentials read like a "Who's Who" in the world of real estate.
Peter served as President and CEO of Weyerhaeuser Real Estate Company, where he headed five different homebuilding operations across the country. He came to that position from Quadrant Homes, where he had a distinguished history and served as President of the company. Peter's civic commitments are both diverse and impressive, having served as Chair of the King County Housing Authority, President of the King & Snohomish Counties Master Builders Association, Chair of the Board of Forterra, as a board member for the Seattle Chamber of Commerce, Chair of the Mercer Island Planning Commission as well as serving a term on the City Council.
Whew.
He has said he would have given anything to have had the Runstad program to take him into his career. As a graduate of the UW Masters in Urban Design & Planning program, Peter was one of the only grads to go into the private sector. The various programs in the College of Built Environments are framed mostly on design, but the reality of the real estate world encompasses not only design but engineering, finance, law — and more.  He wants to help the program reach its full potential, incorporating all these perspectives into a holistic vision of real estate development. That's what real estate is all about.
In the early days of his career, Peter pursued environmental engineering but he really wanted to build things, things that together made communities.  He learned to do so through a process of experimentation and on-the-job training, discovering and defining what worked and what didn't as he went. The Runstad Center provides a substantial leg up over that more organic process. Exposure to industry best practices and cutting edge innovations through coursework, internships, interdisciplinary competitions and real life field experience yields students who are ready and able to create value on projects in both pragmatic and aspirational ways. He intends to remain a big part of that.
It is the Runstad students who inspire Peter. As the Center attracts international students from around the globe, the program mirrors a world that is much more diverse. This "diversity of thought", as Peter describes it, is a particular educational benefit at the Runstad Center, where world perspectives inform the vision for our own Pacific Northwest future and vice versa.
When speaking with Peter, one can't help being inspired by his excitement to be part of a program poised for greatness, on a path to being one of the top real estate programs in the country. As Peter says, this region is an "economic engine", unrivaled anywhere in both natural resources and industry. And it needs our help, too, building the bridges, ports, roads, and housing that will be needed. "This generation will be making decisions that will last a long time," says he. "It is an exciting time for our students. There will be exciting opportunities to make a real impact."
As a young professional, Peter Orser was part of implementing a new paradigm for that generation — "growth management".  Now we're in the midst of an era of rapid job growth, technological innovation and environmental change and he is as excited for a new generation of young professionals to determine and implement a new paradigm to guide development. "It's a fantastic opportunity for someone in real estate to be a part of this emerging reality."