This is the first of a series of blog posts from our Runstad Center Affiliate Fellows class of 2015, who are traveling this week to Santiago, Chile, and Rio de Janeiro and Curitiba, Brazil. We are excited about what they will bring back to us from a region so ready to discuss affordable housing, social cohesion, and resiliency.
On our first day in Santiago we met with Ricardo Abuauad, the Director of School of Architecture at Universidad Diego Portales (UDP). 'Santiago is a very segregated city' was one of the first things he shared with us during our meeting together and was reiterated in some form in every other conversation we had with Chileans. Income segregation (not racial segregation) is evident in buildings, public space and fashion. The income distribution of Santiago was described to us as annotated on the map above: The historic downtown houses the government buildings and an increasing middle class residential population (in housing purchased with government funded vouchers); The wealthy live in suburbs to the east towards the Andes; Everyone else lives in suburbs with poor quality housing and poor access to services (transportation, parks, healthcare, jobs…).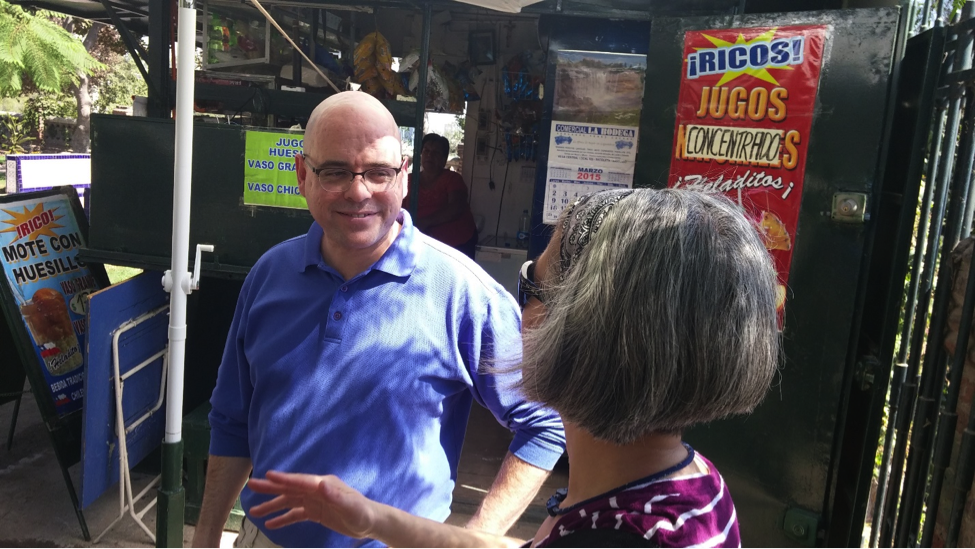 We traveled around the city (most often by foot), meeting architects, urban designers and others who graciously shared their perspective of past and current housing policy, practices and the intersection of public space and social cohesion. Although we did learn that the story of the city is not that simple, everyone agreed that income disparity and social economic segregation is a problem in Santiago. Some advocated for bringing low income housing into the wealthy areas. Others said that you should never put the poor in apartments and that subsidies should be used to provide the same housing to a range of income levels. Chile has been using a market demand driven model to build the housing stock offering vouchers to families to use in purchasing homes for over 20 years and under communist, military and democratic (both left and right) rule and is only recently considering building state run rental housing.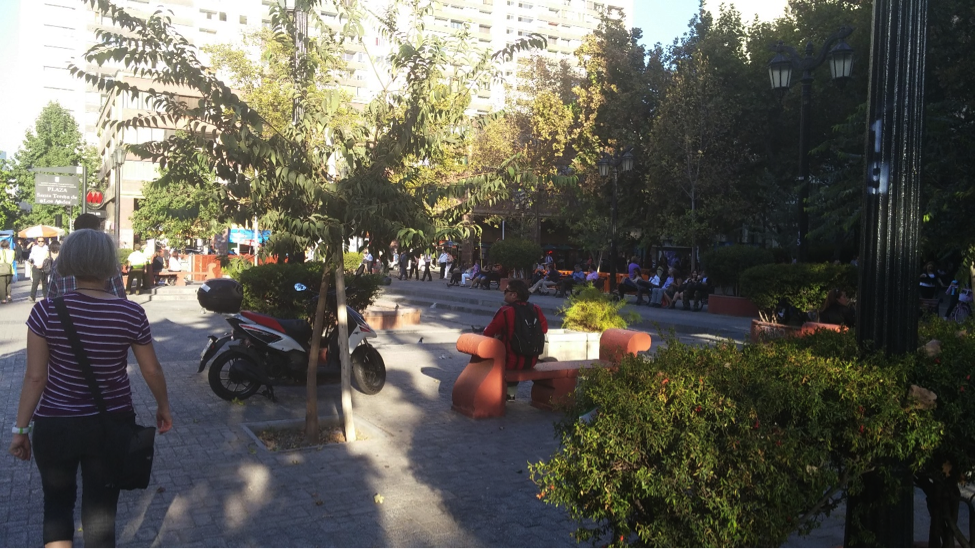 The map above identifies the eight different areas we visited during our stay, we'll go into more detail on the sites in future posts.
Historic Center/Belles Artes/Lastarria (government, artists, our hotel)
University District (Historic houses and modern campus combined)
de la Florida (a mall!)
el Golf (new commercial district)
Universidad Del Desarollo (University in the foothills/green suburbs)
Bella Vista (artist's neighborhood)
Providencia
Social housing
Over dinner in Lastarria our last night in Santiago, we brought the conversation back to Seattle and enjoyed a lively discussion about the city and the suburb, inclusionary zoning and market based incentives. We have a great group: We do not always agree but we have a great time discussing these challenging issues.