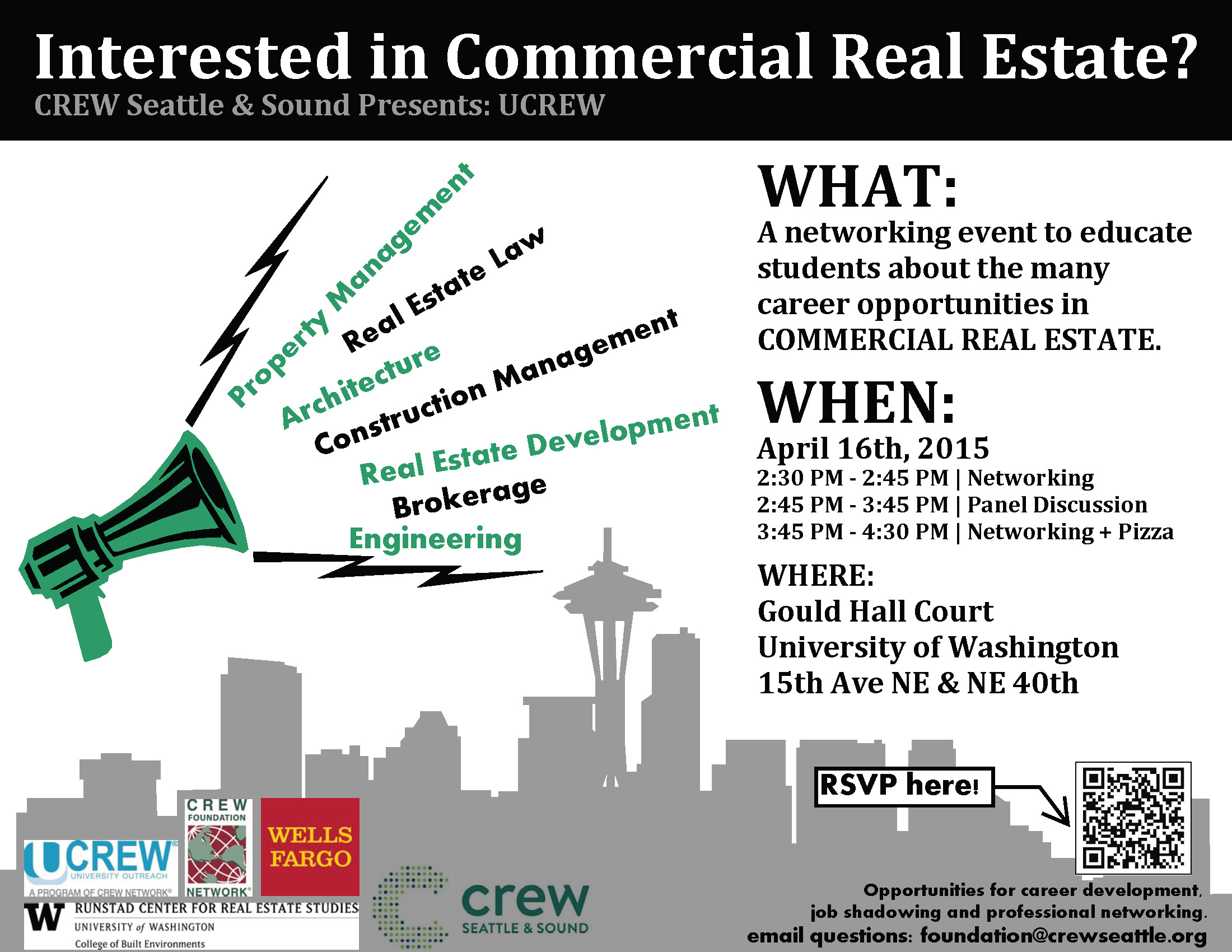 Are you interested in the real estate industry? If yes, this event is for you. If not, this event is also for you. Because whether you're in planning, finance, construction management, design, HR, engineering, philosophy or… any discipline, the industry has something for you. How about customer service, project management, research, green building and sustainability… there are endless possibilities for you to explore and apply your interests in real estate!

So, don't hesitate. CREW Seattle & Sound has partnered up with The Runstad Center for Real Estate Studies to host a fantastic event UCREW: Interested in Commercial Real Estate?, to be held on Thursday, April 16th, from 2:30-4:30 pm in the Court of Gould Hall. This event features an interactive panel session with high-profile speakers representing a wide range of fields, along with professional networking as well as opportunities for job shadowing and mentoring! RSVP now.

While CREW seeks to promote the advancement of women in the industry, this event is by no means only for ladies. Anyone who is a supporter of the mission is welcomed!