Can increased physical mobility lead to increased social mobility in a city? In one resilient Colombian city, leaders believe physical mobility is a necessity.
Medellín, Colombia is a city on the rise. It was recently named City of the Year by Urban Land Institute and was the host of the United Nation's prestigious World Urban Forum this past April. The resilience of this city is noteworthy considering it is just one decade removed from widespread violence and instability. The reign of terror brought by the drug lord Pablo Escobar is still a fresh memory for many residents. However, progressive and innovative urban planning techniques have gone a long way to help remake this city, and it is now receiving great acclaim for urban planning techniques that look to tackle social equity issues.
Medellín's Mobility Issues
As Medellín emerged from its years of violence, its leaders acknowledged that mobility was a key issue for the city. First, there was a lack of connectivity between the city center and the city's hillside communities. These hillside communities were largely unplanned, informal settlements that included a maze of pathways and streets that lacked connection to the rest of the city. This meant that people living in the hillside had poor access to good jobs and had to devote considerable time their commutes.
'Within the communities, this lack of connectivity created an environment that allowed crime and violence to persist – even when it was decreasing across other parts of the city. Neighborhood gangs controlled access points into the neighborhoods, and a lack of connections and interaction between neighborhoods allowed tension to fester and cross-neighborhood wars to break out. While mobility's impact on these problems may not be obvious, it's clear that violence and a lack of access to jobs do not create the ideal conditions for someone looking to move up in the world.
Strategic Changes
To alleviate these problems, city officials worked with individual communities to develop a strategy to open and connect these communities. They did this through a series of precise, targeted projects, which became known as "urban acupuncture".
To increase mobility within a community, the city created a network of pedestrian paths and plazas that were connected vertically by hillclimbs, stairs, and, most notably, outdoor escalators.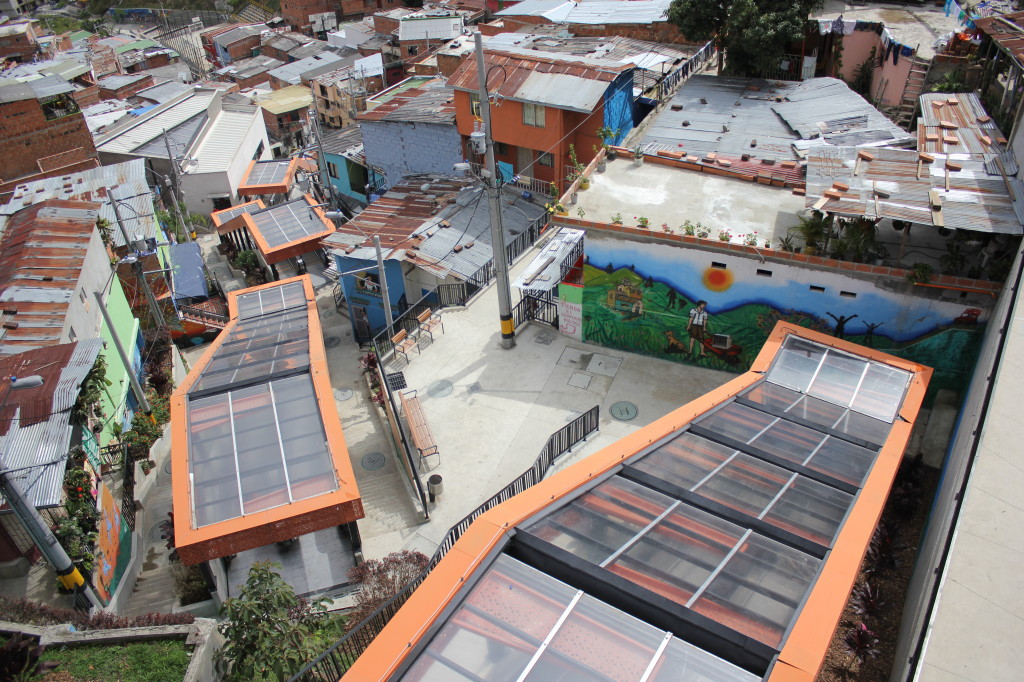 To open up a community to its neighbors, the city developed additional access points with turnarounds for emergency vehicles and taxis, tore down walls to extend dead-end streets to the next neighborhood, and, in some cases, constructed literal bridges between neighboring communities.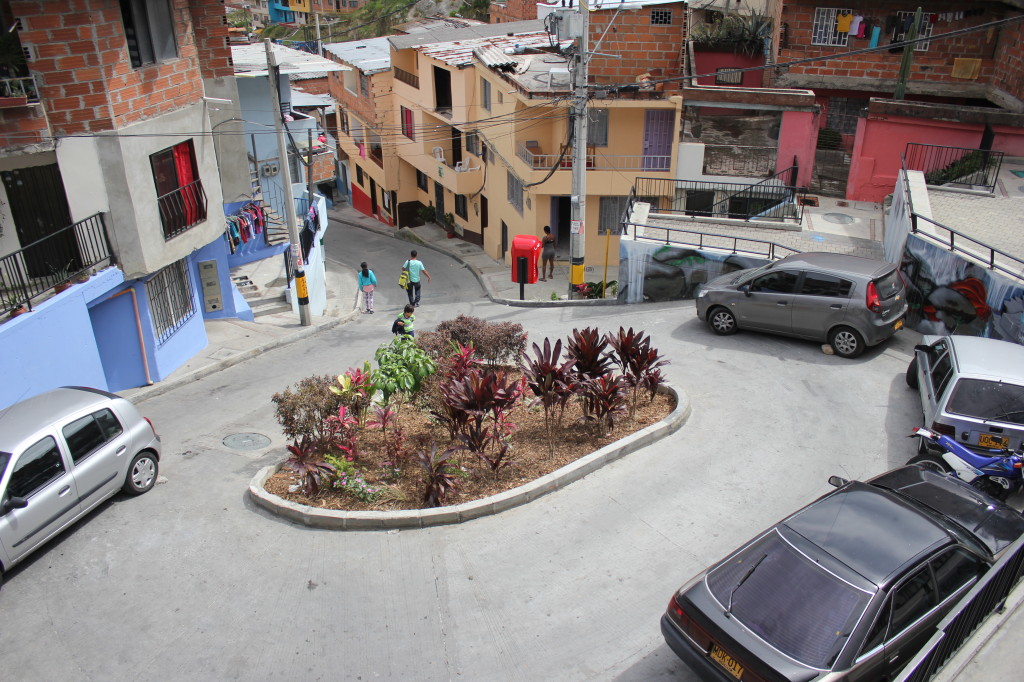 To increase access from the hillsides to the city center, the city established a network of gondola lines that linked neighborhood centers directly to the artery of the city's transit network – the light rail line.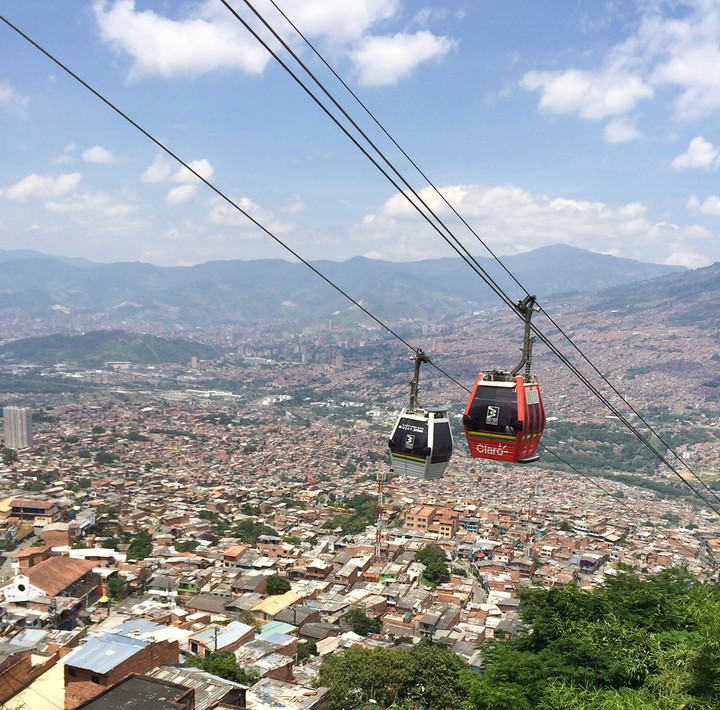 The result of these projects is a well-connected workforce, social exchange – "intercambio", reduced rates of violence, and a sense of pride. What was once a two-hour trip for work in one of the city's job centers is now around 45 minutes. Streets that were once ruled by gangs are now shortcuts for children going to school. Residents of warring neighborhoods now gather at the same weekend markets. Mobility has been the key to transforming these neighborhoods and creating a situation where people have social mobility.
Mobility in Seattle
Seattle doesn't have warring neighborhoods or broad swaths of informal settlements on its hillsides, but with the current transit funding gap, a recent proposal for gondolas, and debates about equity in Seattle, Medellín provides more parallels than one might initially think. What would a Medellín-style approach to mobility look like for Seattle? We'll explore this more in an upcoming post.