Career Opportunities
The Real Estate Minor will help students understand how their major can be integrated into a variety of career paths available within the real estate profession. It will prepare students for careers in real estate brokerage, finance, asset management, development, and public policy.
The minor is not only suitable for students intending to pursue a dedicated career in real estate, but will also be valuable in cases where real estate complements their major field. For example:
Architecture
Business
Communications
Construction Management
Geography
Landscape Architecture
Law, Societies and Justice
Sociology
Sign up here if you want to be added to the listserv to receive information about real estate career opportunities. Use your UW email address and confirm your request by accepting the link on the confirmation email.
Real Estate Club
The Real Estate Club at the University of Washington provides opportunities for networking, career development, and property tours for students who have an interest in real estate. The membership is comprised of students across campus including, but not limited to: the College of Built Environments, Foster School of Business, Evans School of Public Affairs, and the School of Law. The club is open to all members of the UW community. For further information visit the website at http://www.uwreclub.com/ .
Meet Our Student Ambassadors
The Real Estate major and minor now have two student ambassadors who will have tutoring drop-in hours to help support other students in the major with their classes. See below for additional information on their bios, hours, and course assistance list.
Hanson Dai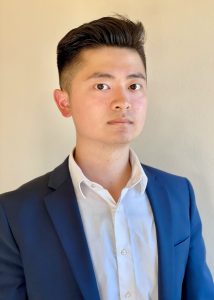 Hanson is currently a junior majoring in Real Estate, minoring in Business Administration, and a part of the Foster Professional Sales Program. He has previously interned in wealth management and will be a summer analyst in the enterprise credit department at Bank of America for Summer 2023. Outside of his academic endeavors, Hanson serves as Co President of TEDxUofW and enjoys travelling, going to the gym, golf, cooking, and trying new restaurants.
2-hour time block: 
Fridays 9:00 AM- 11:00 AM (Zoom Link)
Please email Hanson at daihan21@uw.edu to schedule meeting times outside of 2-hour time block.
Courses:
R E 250: Introduction to Real Estate
R E 361: Property Transactions
R E 363: Real Estate Development
In Addition:
Guidance on how to apply for internships
Amrita Ahuja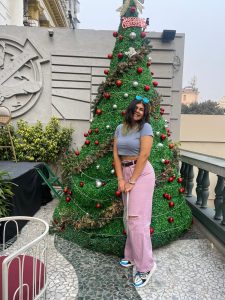 Hi, I'm Amrita and I'm currently a senior in Oceanography and minoring in Real Estate. I came to the UW in 2019 and I'm from Calcutta, India. My favorite things to do during my free time are going on walks and cooking new recipes. I absolutely love the ocean and am very happy with my major. However, I would love to get to know more people in the Real Estate department and try to ease students, especially international students into this department. I am very keen on understanding how different students have different perspectives on housing, depending on where they're from, since my knowledge was quite different when I initially joined. I am available via email: amritaa@uw.edu and we can even set up a meeting via zoom. Please don't hesitate to reach out and let's try to connect our community even more.
2-hour time block: 
Mondays 2:00 AM – 4:00PM (Zoom Link)
Please email Amrita at amritaa@uw.edu to schedule meeting times outside of 2-hour time block.
Courses:
R E 250: Introduction to Real Estate
R E 363: Real Estate Development
R E 416: RE Market Analysis
R E 459: Risk and Reward in Sustainable Development
In Addition:
Tutoring on basic Excel functions: graph analysis, trends or portfolios
Guidance on how to write property reports and market analysis