As Maiko mentioned in an earlier post, our friend Sole took us to some visit social housing constructed in the 1990s where we visited a non-profit and we spoke with one of the long term residents – VERY INTERESTING. Sole volunteered for this organization and lived there when she was a student.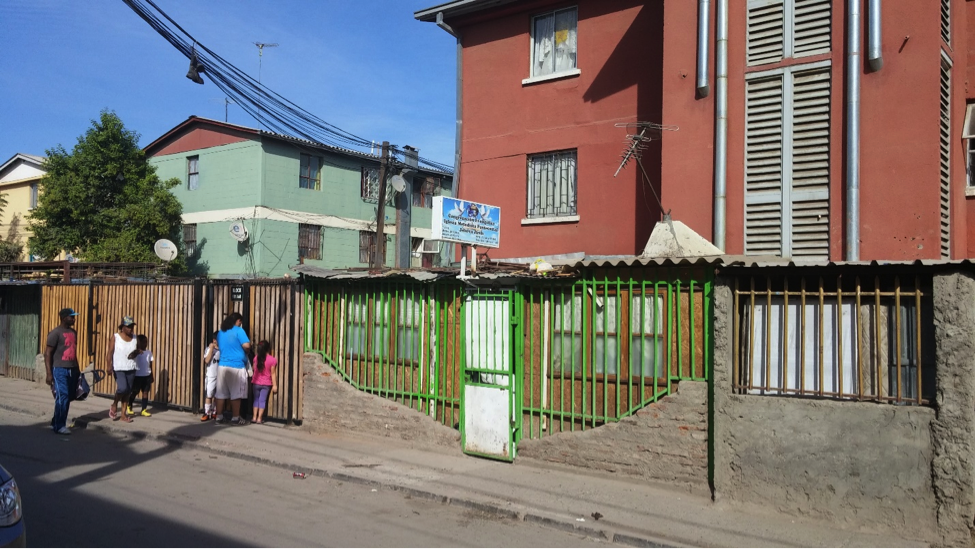 The social housing in Quilicura is arranged in groups of 36 units. Each unit is about 300 square feet with a kitchen, bedroom, bath and living space. The first floor units expand the building to get larger floor area but effectively eliminate windows on two sides of the unit.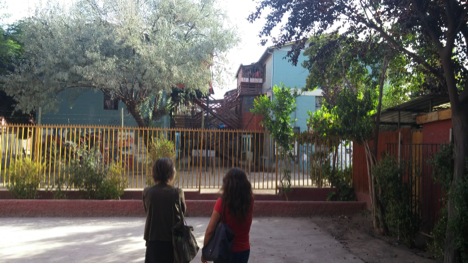 Thaisa and Sole discuss the differences between apartment blocks. All owner-occupied apartments are bought with vouchers provided by the Federal government. The neighbors' units are not as nice – they haven't put in gardens, paved their yard or installed high-quality fences. Note the barbed wire on the top of the fence. This neighborhood is considered dangerous at night.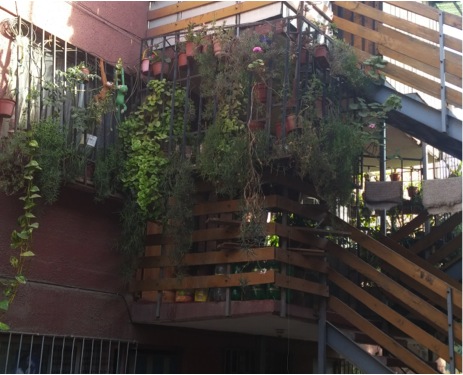 Custom garden at Quilicura housing landing. This group of units is all owned by people who knew each other before. They have created a nice character and the place is well maintained.