Several of our MSRE students were in San Francisco recently for the 23rd annual Bank of America Affordable Housing Challenge.  Sponsored by Bank of America, the Challenge is a competition among several West Coast graduate schools where teams must create a low income housing proposal. Each team must identify a viable site and then develop a proposal that includes design, finance, market and community support elements while working with developer and community partners. The project proposals are judged by a panel of local professionals.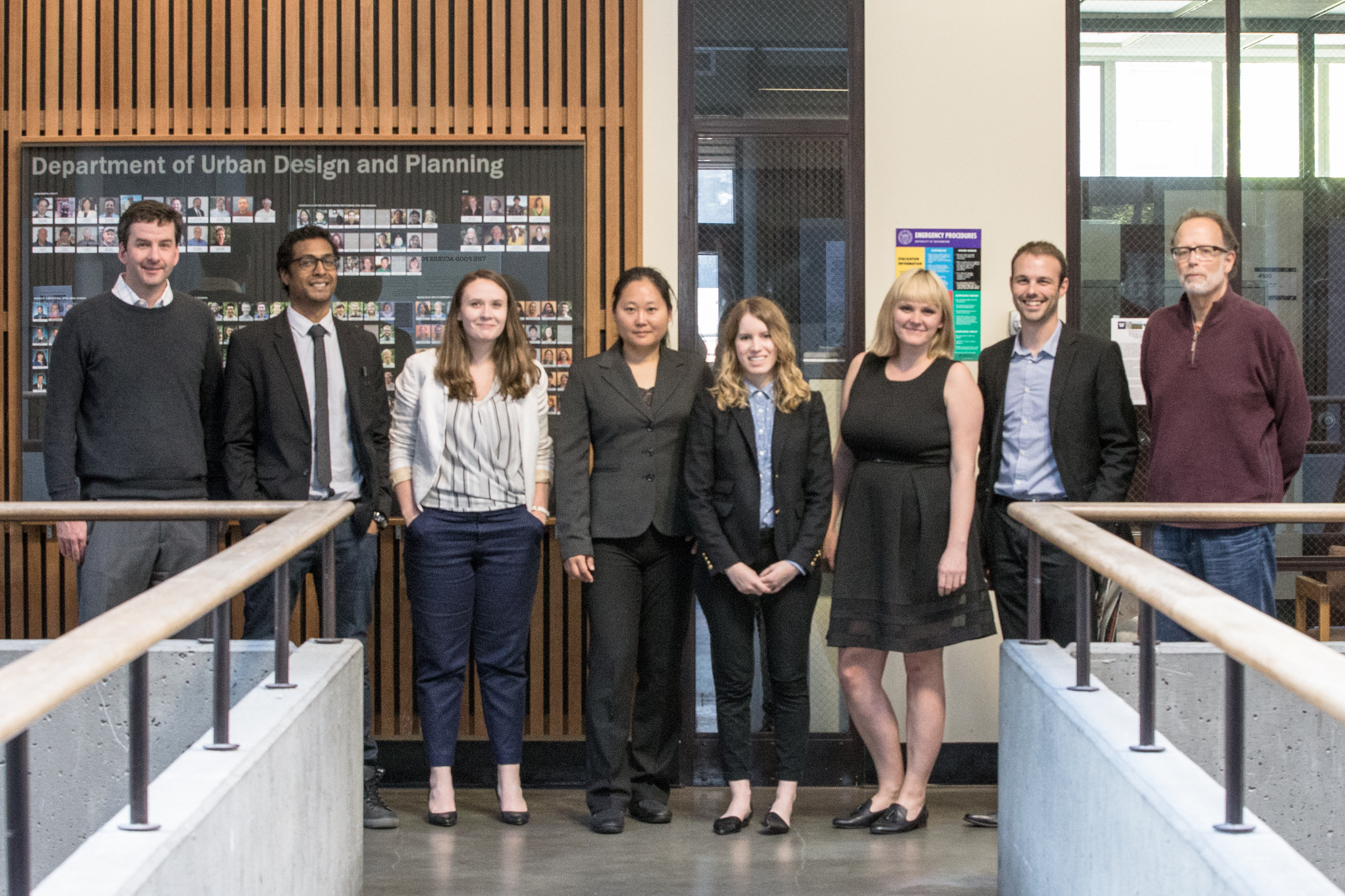 The University of Washington team was comprised of (L to R, above): Jeff Bernard (MSRE Candidate 2014), Corbin Jones (MSRE Candidate 2015), Jean Bailey (MPA Candidate 2014), Lei Wu (MSRE Candidate 2015), Katie Escudero (MPA Candidate 2014), Lauren Mathisen (MPA Candidate 2014), and Zac Strode (MSRE Candidate 2016).  The team was led by Runstad Center faculty member Al Levine, who together with Chris Bitter led the development studio team to victory in the NAIOP competition earlier this spring.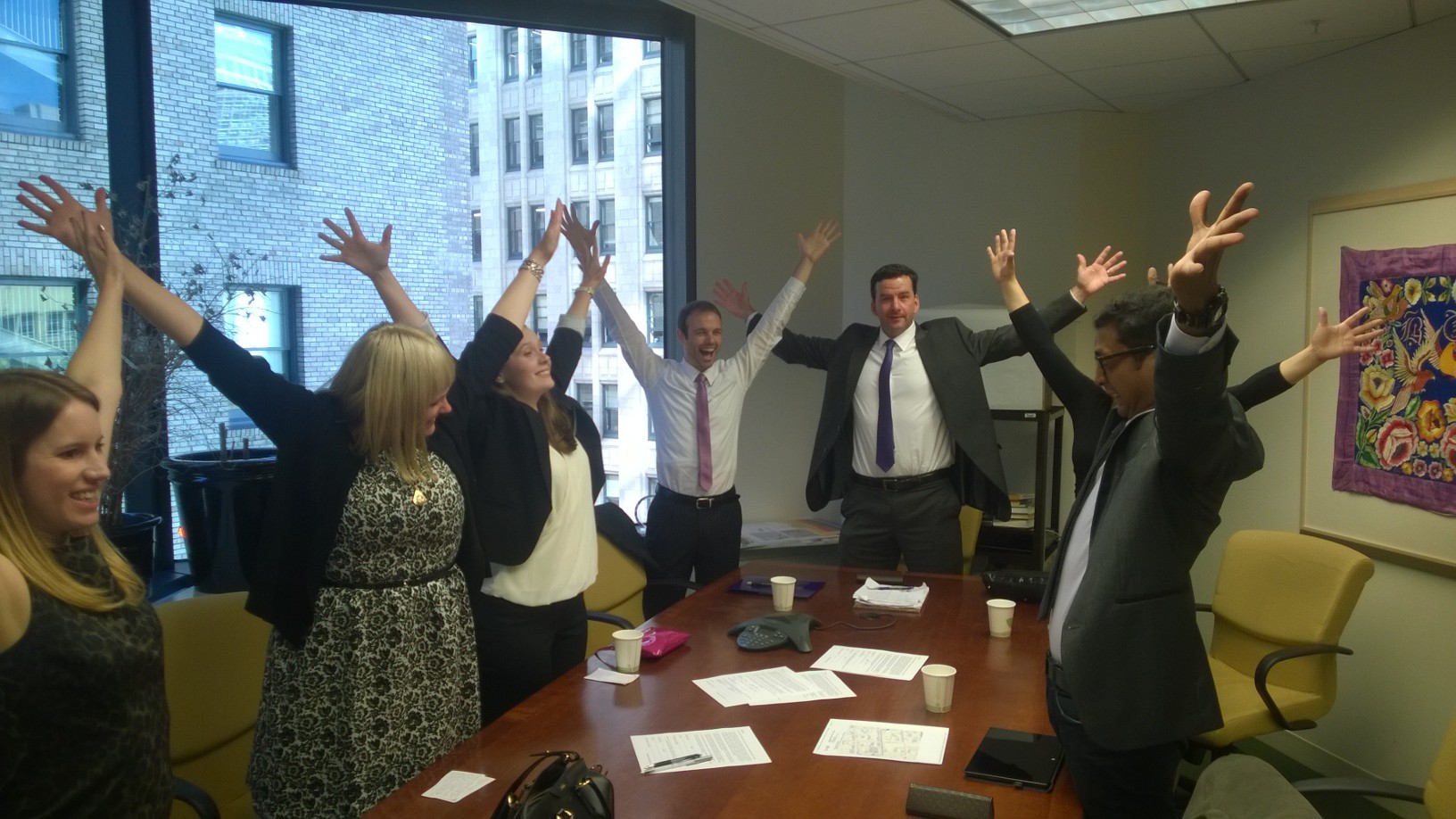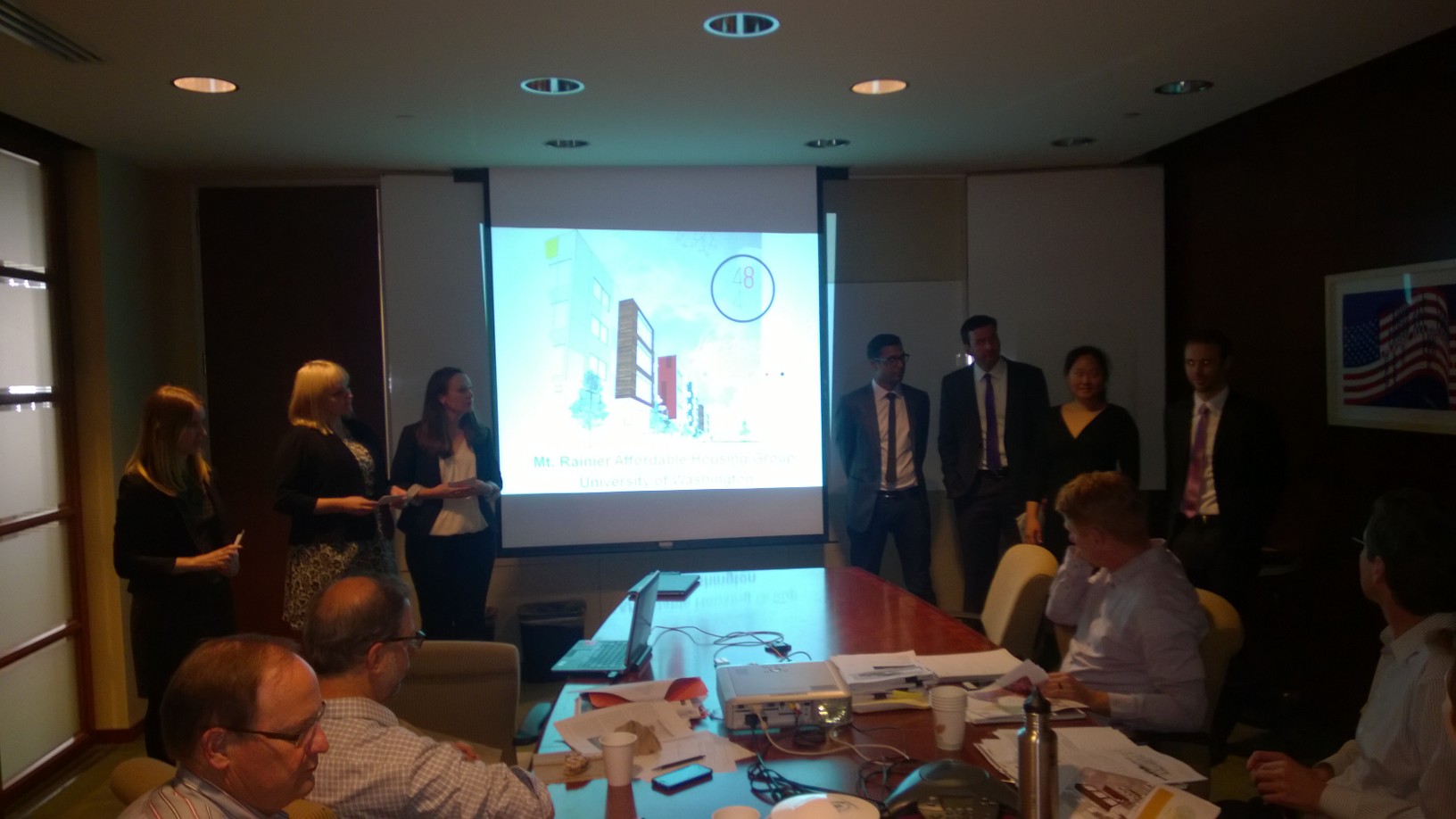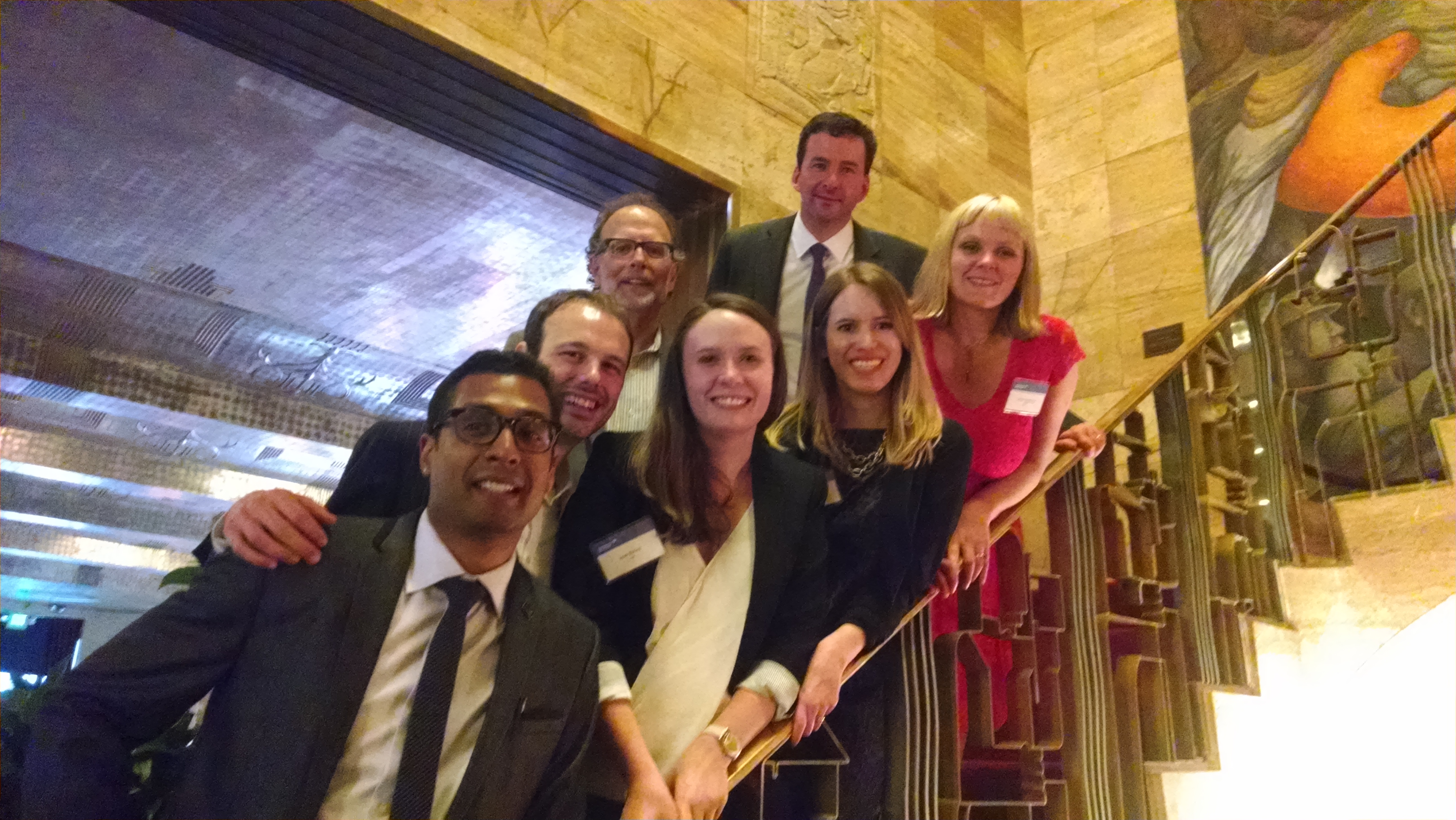 The full presentation, which was shown at the awards ceremony, is available online here. UCLA was ultimately named the winner, but the UW team made a very credible showing, and were complimented by Bank of America for producing an excellent report and a strong presentation.  Congratulations, team!