MSRE student Brooke Shorett shares more highlights from the 2015 ULI Fall Meeting…
Earlier this month, the Runstad Center sent many of its students to San Francisco for ULI's Fall Meeting. It was a wonderful opportunity to meet real estate students and professionals from all over the world and hear from a multitude of fantastic and diverse speakers. We also had the privilege of meeting more intimately with several companies that had ties to the Runstad Center.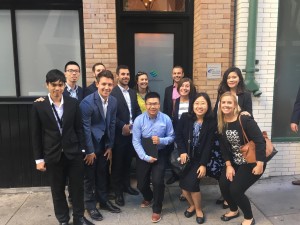 One of the highlights of the conference was a tour throughout the SoMa (South of Market) neighborhood, a historically underdeveloped area that has seen recent rejuvenation in the office market. The tour focused on the redevelopment of older industrial buildings into successful office spaces. A good portion of SoMa is zoned by the city as PDR (Production, Distribution, and Repair), equivalent to light industrial, which presents unique challenges for leasing and function.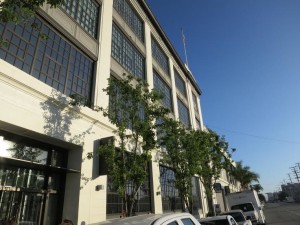 In particular, we looked at 888 Brannan, a historic industrial building that is now home to some of San Francisco's most innovative companies.  The main tenant of the space is Airbnb, who leases nearly 170,000 square feet. Conforming to trends in the tech industry, they have open floor plates with shared "living rooms," and a company cafeteria on the top floor featuring the best views the building has to offer. Perhaps most interesting, though, were the unique design touches that Airbnb added at their own expense to make the place mirror their vision and make their employees feel at home.
They've crafted each of their conference rooms to look like a different residence featured on Airbnb, complete with unique details like a functioning sliding barn door or a complete replica of the living room the founders lived in when they first started the company. The lobby features a living wall and huge skylights that let in the sunshine, and they've added far more bike parking than is required to cater to their employees commuting habits. There are abundant common areas with couches and café tables to make the environment feel more like home than an office.
To top it all off, the next day ULI hosted Brian Chesky, Airbnb's co-founder and CEO, as a keynote speaker. It was great to hear about his company from his perspective and see how his vision really matched the feel of the office space he helped curate. The whole experience was extremely valuable in providing context for what we learn about every day in class – and I would highly recommend attending the ULI Fall Meeting in the future!