Be Nimble – and Never Stop Learning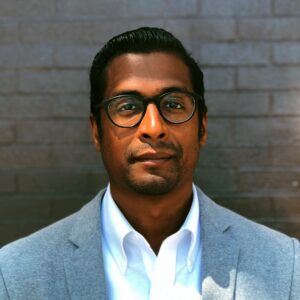 Corbin personifies the breadth of the real estate field and the many career paths that wind through it. He came to Seattle to study Studio Art and International Political Economy at the University of Puget Sound, wound through managing sales teams at an action sports retailer, and landed at UW pursuing dual Masters' degrees in Architecture and Real Estate. While at UW, Corbin earned an internship with Gensler's Seattle office where he was introduced to the world of workplace design strategy—with a special focus on enhancing Microsoft's global real estate portfolio. With this foundational experience at Microsoft RE&F, he transferred to CBRE/Microsoft gaining more experience in corporate real estate and used those connections to land a job in Sothern California with Brookwood, a real estate services firm, working as an owner's rep PM delivering projects for Google.
When the CEO's unfortunate terminal illness brought opportunities at Brookwood to an end, Corbin gathered his entrepreneurial courage and formed OVID LLC, providing feasibility analysis, design, entitlement, and project management services, primarily to homeowners adding Accessory Dwelling Units (ADUs) to their property.
Corbin loved the challenge of a start-up, handling everything from website design to accounting as well as tackling his client's real estate challenges.  Start-ups are always risky though and when a major client pulled out of a project for reasons beyond Corbin's control, he pivoted once again, this time landing a full-time position with GBA Inc. providing entitlement services in San Francisco for companies like Uber and DropBox as well as for high-end residential remodels/additions, and master-planned developments like Pier 70 and Treasure Island.  One of Corbin's more interesting projects is a heavy timber building with lumber imported from Europe requiring that materials meeting European standards be translated into building codes here in the US. It's no secret San Francisco permitting and entitlements are notoriously challenging, but with well-honed soft skills and a deep understanding of how client's phases of development fit into the City's processes, Corbin has established a successful niche.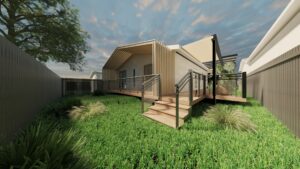 Corbin has no doubt his real estate degree has created opportunities for him and helped him land on his feet. While he will always be a fiercely creative designer and still wants to be an architect/developer in the mold of Jonathan Segal, he knows he needs a broad real estate skill set to be able to achieve that goal and chart his own path. "I have learned that working at an architecture firm would not be for me.  I want to be rewarded for the risks I take and control my own destiny. Architecture will always be the foundation from which my real estate profession blossoms, not the other way around."  In that regard, Corbin continues to work on OVID projects with clients and building out systems for the business. He is patiently looking for property to acquire for his own portfolio, most likely for a small-scale multi-family ground-up development project in San Francisco. "There is always so much to learn in our industry, the education never stops. I try to set ambitious goals, break them down into chunks, and take it on one step at a time."