From Engineering to Real Estate via the MSRE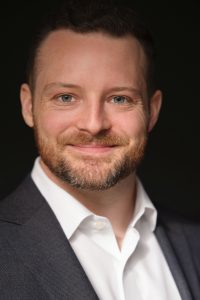 Will is a natural born problem solver who loves to break down big challenges into bite size pieces, apply his granular knowledge of the processes at hand, and then zoom back out to shape
how those pieces fit together. Not surprisingly, this landed him in an Engineering School, obtaining a Materials Science and Engineering degree from Lehigh in 2011. The energy industry wa
s hiring so he ended up in Houston, first as a metallurgist and later as a welding engineer, creating safety and performance criteria for the production of welds and components used in the oil extraction business. When oil prices dropped precipitously in 2015, he decided it was a good time to get the Master's degree he had always planned on and use it to transition to working in a new industry sector. He carefully analyzed the tradeoffs between an MBA and an MSRE degree and decided that the specific industry focus of the MSRE would better facilitate his career change.
Real estate was not a life-long passion for Will. He comes from a real estate family and had brokerage internships early on which he did not particularly enjoy. However, his materials science background seemed to provide a natural transition into large scale construction project management and he thought he would find a home in real estate development. Wrong. Once he was in the MSRE program he realized that development project management involves lots of "spinning plates" – managing expectations and work processes performed by others. Will would rather be the master of his own destiny so he turned his focus (and his substantial aptitude for math) to the investment side of the industry. He interned with Makena Capital Management, analyzing real estate investments in a broad range of product types for endowments and private wealth funds. This was more to his liking – getting exposure to lots of potential deals in lots of markets and adding value through using his own analytical skills.
When it came time to look for a job, he pursued opportunities in the big financial centers of New York and San Francisco but he also kept in touch with Runstad Advisory Board member Don Wise, CEO of Metzler North America. Will identified Don as a mentor at the opening MSRE orientation reception when he learned that Don had also left engineering for real estate and had lived and worked in Texas. The two kept in touch over coffee throughout Will's time in the program and Don provided extremely valuable guidance as Will analyzed different career paths. In particular, Don made a case for starting off in asset management as a way to learn real estate from the granular building level. With that foundation, moving into acquisitions and ultimately portfolio management is a solid progression. It just so happened that an entry level position as a senior analyst with the Metzler asset management team opened up as Will was graduating and he slid right in. This year he has been promoted to Associate, Investments and is busy building his granular knowledge about how property managers and asset managers are responding to the Covid 19 pandemic and how those changes will affect underwriting of future investment opportunities.
In his spare time Will is a fitness fanatic. He is also the new president of the UW Real Estate Alumni Group which brings MSRE alumni together to share knowledge and enhance industry connections while supporting the Runstad Department and its students. Thank you, Will, for all you do to build our Runstad community!