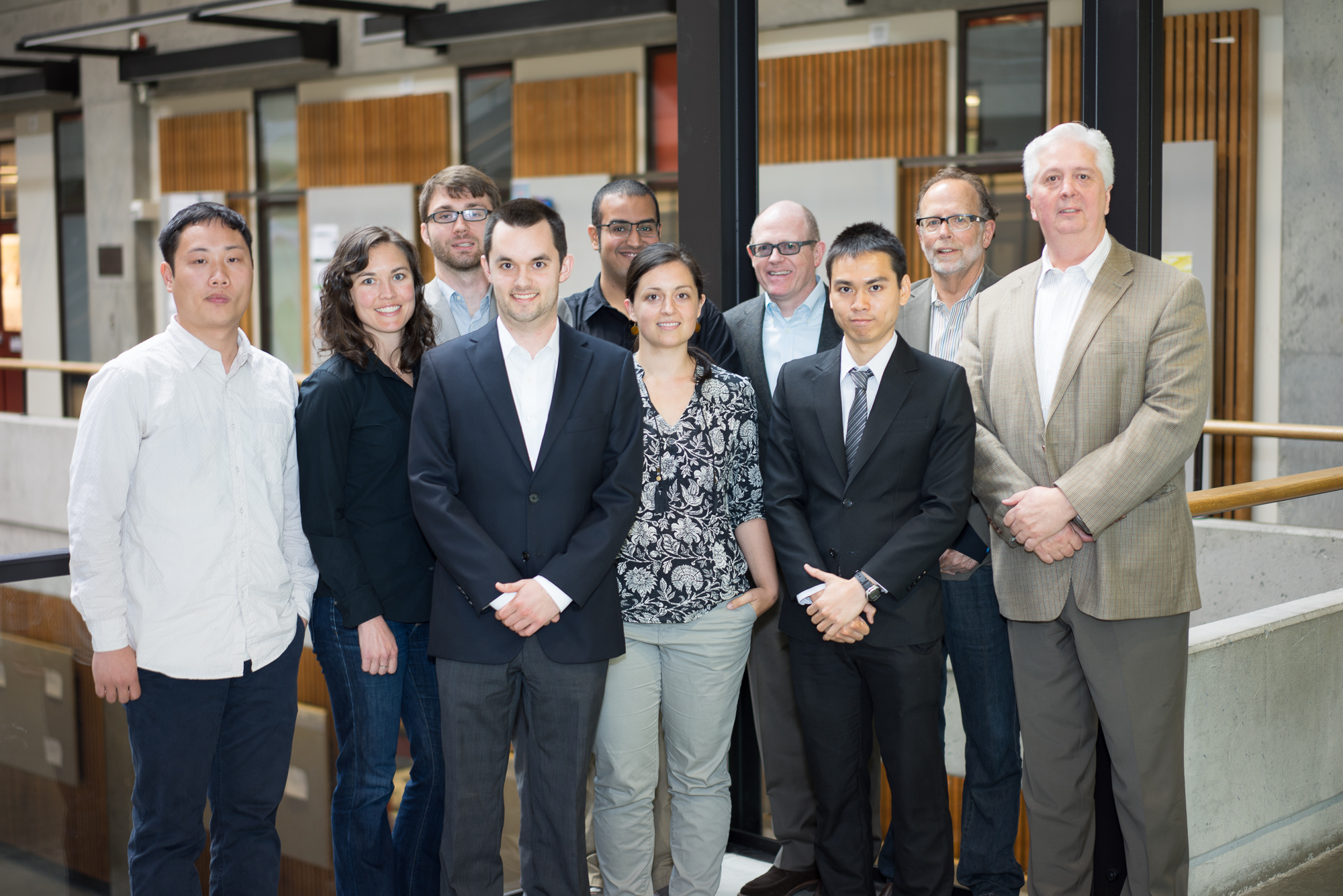 An inter-disciplinary College of Built Environment graduate student team organized by the Runstad Center for Real Estate Studies won the 24th Annual Bank America Low-Income Housing Challenge on May 14th in San Francisco.
In the largest competition in the 24 years since Bank America started the Challenge an initial group of 10 University teams was reduced to eight for the round of regional competition judged by experienced affordable housing developers, architects and financial partners.
Four finalists representing Cal Poly, UCLA and UC Berkeley as well as UW were then invited to the final round in San Francisco where they defended their proposals in front of a six person panel of experts.
The UW team was composed of seven students, including Ben Broesamle and Sam Yimparsit Masters of Science in Real Estate, Zi Cai and Genevieve Hale-Case  Master's of Urban Planning, Mohammed Al-Humaid and Raymond  Sayers Master of Architecture and Martha Sassorossi Masters of Public Policy Evans School.
The group of seven showed extraordinary teamwork in developing a proposal for a 69 unit affordable housing development in the Wedge neighborhood of Tacoma Washington.  Jurors commented that the UW team presented the most feasible proposal of the four finalists and clearly demonstrated the high level of team work necessary to successfully develop affordable housing in both their oral and written presentations.
Competing for only the second year in the competition, the team benefited from the experience of last years team as well as the cooperation of Professor Mike Pyatok whose Affordable Housing Design Studio served to provide the site and partners that the team was able to work with to develop a realistic project as well as  an outstanding design.  In addition the team led an outreach program that interacted with neighborhood residents and community organizations.
Juror comments indicated that the UW team won in all judging factors including design, financial feasibility, program and community engagement.
Special thanks are due the Tacoma Housing Authority and the Salvation Army of Tacoma who served as Project Developer and Sponsor as well as Stephen White of Vitus Company for generously sponsoring the student's travel expenses to San Francisco for the second year in a row.