The 2015 Runstad Fellows will present their research findings from their travels to South America at the January 20th NAIOP breakfast.
Date: Wednesday, January 20, 2016, 7:00 a.m.
Location: Four Seasons Seattle
99 Union St, Seattle, WA 98101
Cost: $50 Members, $70 Non-Members
Register online for the January breakfast meeting today.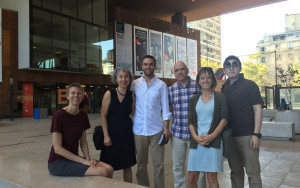 The 2015 UW Runstad Fellows traveled to three South American cities—Rio de Janeiro, Santiago and Curitiba—to explore the challenges of affordable housing, public spaces and social cohesion.
Hear lessons learned abroad as we seek to understand how public and private investments together can contribute to creating healthy, affordable and livable cities in the growing Puget Sound metropolitan region.
Presenters:
Joe Ferguson – Principal, Lake Union Partners
Maiko Winkler-Chin – Executive Director, Seattle Chinatown-International District Preservation and Development Authority
Kate Simonen – Architecture, University of Washington
Thaisa Way – Landscape Architecture, University of Washington
Yeon Soo Lee – UW Runstad Center 2015 Graduate
Andrew Hunt – UW Runstad Center 2015 Graduate, The Wolff Company