Today we continue our series of posts from the 2015-16 Runstad Center Affiliate Fellows.
On September 27th the Fellows will be presenting their research from their trip to Auckland, New Zealand last spring, and what they discovered about how this innovative city manages public right of way. 
Imagine a city where industry, economics and the private sector are not demonized. Where the public sector, regulations and plans are not demonized. What about a situation where the two are partners with critical capabilities, where economics and quality of life are partners in creating a livable resilient place – where each is valued and used in support of the larger whole. Talk about a powerhouse!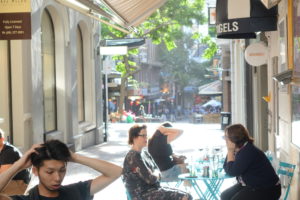 A CITY TO LOVE
VISIONS OF A PUBLIC REALM
Tuesday, September 27, 2016
6:00-8:00 pm
Impact HUB
220 2nd Ave South
Seattle, WA 98104
Refreshments will be served, program to begin at 6:30 p.m.